Doing our part towards a carbon zero future.
As global leaders convene in Glasgow this week to accelerate action to reduce emissions, strengthen adaptation and resilience to the impacts of climate change, ITSO reflects on their part in the drive towards a carbon zero future.
Up to 25,000 people are reported to attend the 26th UN Climate Change Conference of the Parties (COP26), hosted for the first time in the UK. Inevitable to an event of such proportions, will be some travel disruption across Glasgow's travel networks. However, following many months of travel planning and preparations, Transport Scotland has developed a comprehensive transport plan that aims to ease disruption and deliver a safe and reliable experience, whilst keeping Scotland moving throughout the event.
Included in the COP26 Transport Plan is ITSO smart ticketing. All registered attendees and volunteers will be issued with a free ITSO-enabled travel smartcard making it easier and more convenient for them to travel between their accommodation and the event. The COP26 branded ITSO smartcard will also be multi-modal, meaning they can travel across modes - bus, tram and rail with ease.
ITSO hopes that the benefits of using the ITSO based solution across Glasgow's travel network are realised by event attendees and that they recognise the significance of smart ticketing in accelerating modal shift to public transport, one of the six strategic priorities of the Transport Decarbonisation Plan, delivering the UK Government's vision of a net zero transport system.
Greater use of public transport over personal vehicle use is one of the best ways to reduce emissions and help save the environment. The UK Government is committed to investing in public transportation as detailed in its' National Bus Strategy and the Williams-Shapps Plan for Rail. These strategies talk about the abolition of diesel-only trains and more electric buses, setting out clear commitments on carbon emissions and air pollution. These strategies also recognise the importance of passengers, in particular, how post-pandemic, more needs to be done to make passengers feel safe in returning to using our buses and trains, thus reducing the flow of private vehicle use.
Smart ticketing uses technology to drive greater interoperability and ease to the way in which passengers travel on public transport. Interoperability allows for more seamless journeys and can make commuting and travel for leisure more attractive than the private car. Smart ticketing also makes it easier for passengers to plan and buy travel and with tickets already on their smartcards or their smartphones, boarding and passing through gates is entirely contactless and hassle free. These benefits combined, make shared modes of transport as easy and as accessible to people as their cars. By switching to public transport, everyone is doing their part to assist in reducing carbon emissions and improving air quality.
ITSO supports the crucial need for climate action and has joined hundreds of companies in the We Mean Business Coalition campaign that is appealing to the COP26 leaders to collectively agree to strengthen their national climate targets at this week's pivotal event.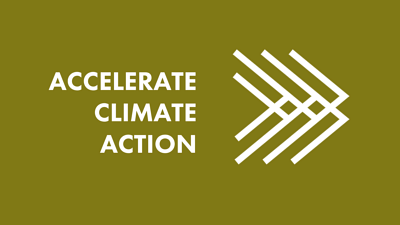 We believe an ITSO solution, either smartcard or mobile based will help transport operators deliver the experience passengers want. Public transport operators, local authorities and governments are increasingly looking at how to drive efficiencies, encourage ridership and enhance customer satisfaction across public transit networks. With ITSO infrastructure already in place across the UK, there is no need to invest vast resources and funds into new equipment and creating waste in disposing of existing usable ticketing equipment.
So, let's all play our part in keeping things moving and making it easier for passengers to use public transport. ITSO is committed to playing our part in tackling climate change, not just by our own efforts conducting business, but also by supporting our members activities and initiatives.